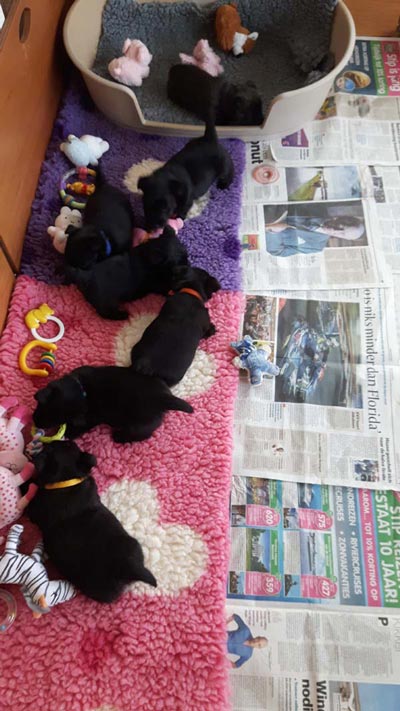 34 days old
Darla
(Rantin Reiver's Glitter and Glamour) & Lars (Ch Hocline's Xtra Baltic Boy)
are the proud parents of 3 boys and 4 girls. The baby's are born on Januari 17th 2018.
There are still a few pups available.
Darla
(Rantin Reiver's Glitter and Glamour) & Lars (Ch Hocline's Xtra Baltic Boy)
zijn op 17 januari 2018 de trotste ouders geworden van 3 reutjes en 4 teefjes.
Er zijn nog enkele pups beschikbaar.
Caroline Thomas
Ommelanderwijk 152
9644TP Veendam
0031 (0) 598 - 616731
The Netherlands